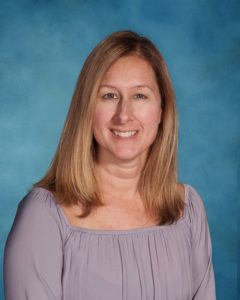 Mrs. Amy Ogborn
Fourth Grade
Education
BS in Elementary Education with a concentration in Reading, East Stroudsburg University
Experience
I started my teaching career in 2000. I've been at St. Isidore School since 2012.
Our Lady of Fatima, Bensalem , 3rd Grade
Grey Nun Academy, Yardley, 2nd Grade
St. Ann's, Lawrenceville, NJ , 3rd Grade
St. Philip Neri, East Greenville, 3rd Grade
What do you like about teaching?
I love seeing the independence really emerge in 4thgrade. The students are capable of so much! Instilling a love for reading is high on my list. I love reading aloud to the class and sharing some of my favorite books.
Tell us about your Hobbies & Interests
I enjoy reading and beach vacations. I love spending time with my family and visiting places in our beautiful State!