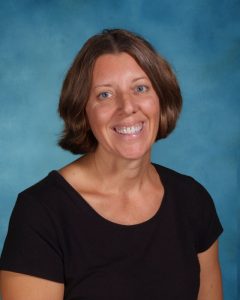 Mrs. Karen Cipriano
Homeroom | Grade 6
Subjects
ELA 6; Math 6,7,8; Rel 6
Education
Bachelor's Degree in Elementary Education, Misericordia University
Master's Degree in Elementary Education with a concentration in math, Arcadia University.
Certifications in Early Childhood, Elementary Education K-6, and Math & Science 7-9.
Experience
I started my teaching career in 1995 and have been at St. Isidore school since 2014.
What do you like about teaching?
I like spreading knowledge and nurturing children with the hope that they will use this knowledge to be compassionate and successful in a way that is unique to each individual.
Tell us about your Hobbies & Interests
My family and I are members of St. Isidore Parish and we like staying active as a family going to parks, swimming, biking, playing games, playing sports  and reading together.