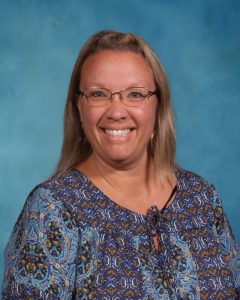 Mrs. Maureen Gallagher
Homeroom | Grade 7
mgallagher@stisidoreschool.com
Subjects
Rel 7; Sci 6,7,8; SS 6,7
Education
BS El Ed, Millersville University
MA Ed, Gratz College
Experience
I began my teaching career in 1996.  I started work as a Catholic educator for the Archdiocese of Philadelphia in 2002.
What do I like about teaching?
Wow, where do I start?  I've always known that I wanted to be a teacher.  All these years later, I couldn't imagine a different career choice.  My favorite parts include helping my students to figure out how they learn best, watching them grow spiritually, emotionally, and academically throughout their middle school years, and creating a positive learning environment.
Hobbies/Interests
As a mother of three daughters, much of my time is spent cheering them on as they pursue their passions.  Whether it's volleyball, basketball, softball or dance, you'll find me on the sidelines.  When the weather is good, I enjoy spending time on my patio relaxing to good music.