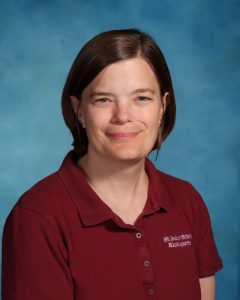 Mrs. Suzanne Wasilewski
Kindergarten
swasilewski@stisidoreschool.com
Education
BS in Elementary Education, East Stroudsburg University
MS in Educational Technology, Wilkes University
Experience
I started my career in the Diocese of Allentown in 1999 and have been at St. Isidore since 2007.
What do you like about teaching?
I love teaching children to read!
Tell us about your Hobbies & Interests
I have 4 pets: 3 cats and a tortoise. I love traveling to Walt Disney World and taking Disney cruises with my family.
I also love to help families plan their Disney vacations. I love to watch NASCAR races! I love going to Bethlehem Catholic High School football games to watch the marching band, especially the drumline!