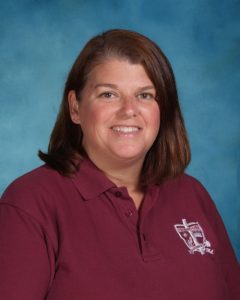 Mrs. Megan McClaskey
Early Childhood Teacher
Education
CDA, Bucks County Community College
Experience
I started my teaching career in 2008, and have been at St. Isidore School since 2015.
What do you like about teaching?
I love seeing the excitement on the children's faces when they learn something new.
Tell us about your Hobbies & Interests.
Spending time with my family and friends.  Like any parent, all my free time is spent running my children from one activity to another and I wouldn't change that.