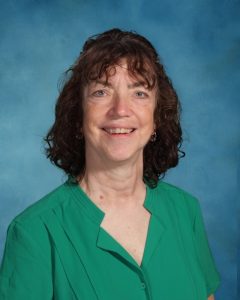 Mrs. Sharon Leinhos
Third Grade
Education
BS in Elementary/Early Childhood Education, Millersville State College
Experience
I started my career at St. Philip Neri in 1984 then came to St. Isidore School in 1990.
What do you like about teaching?
I love the "A-HA!" moment!  I love when they are working together and solve a "problem" in different ways.  I love teaching in Catholic school!
Tell us about your Hobbies & Interests
I love the watch the Phillies and Eagles. I love taking pictures. I love going to the beach, being at the beach and taking pictures of the beach!