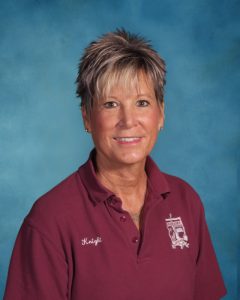 Mrs. Julie Knight
Early Childhood Aide
Education
Mercer County Community College
Experience
After a devoted volunteer career at St. Isidore School that started in 1993, I became a Classroom Aide in 2000.
What do you like about teaching?
I love watching the children learn new things every day.  I like listening to them tell their stories and using their imagination. I enjoy watching them get along and working out their differences.
Tell us about your Hobbies & Interests
I love spending time with my family; 4 children and many grandchildren.  I love to spend time at the beach in the summer.  I enjoy golfing with my husband and friends.  In the Fall & Winter, I enjoy going to the mountain cabin with my family.