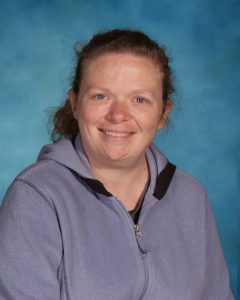 Mrs. Linda Jo Pieninck
Music, Preschool - 8
Education
Bachelor of Music, Marywood University & MT-BC, MHSA, Marywood University
Experience
I started my teaching career at St. Isidore School in 2006.
What do you like about teaching?
I love inspiring creativity and expression, enhancing musical talents and abilities, encouraging students to experience music, preparing student for leading music in Church ministry and theatre.
Tell us about your Hobbies & Interests
I enjoy spending time with my family and friends. I also enjoy all kinds of animals – my favorites are dogs, cats and horses.