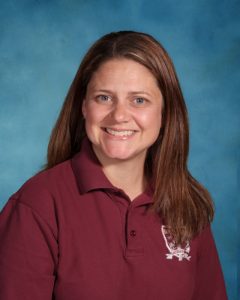 Mrs. Donna Rindgen
Early Childhood Teacher
Education
B.S. Psychology, Penn State
Experience
Early Childhood Aide at St. Isidore School since 2009
What do you like about teaching?
I love working with children and seeing their excitement when they learn something new!
Tell us about your Hobbies & Interests
I love spending time with my husband and our 3 daughters.  Our girls dance and play sports and we love cheering them on! We enjoy going to the beach, family game nights and going to the movies together!