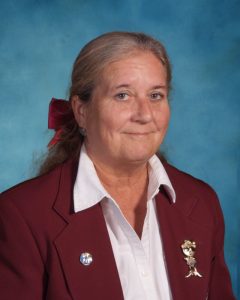 Dr. Robin A. Conboy
Principal
 Education
BS- Elementary Education, Health and Physical Education, Bloomsburg University
MS- Educational Leadership, Nova Southeastern University
Specialist- Supervisor of Special Education, St. Joseph's University
Ed.D.-Educational leadership, Arcadia University
Education
I have served in education over 3 decades and proud to be at St. Isidore since 2011.
What do you like about teaching?
About teaching is seeing the looks on a student face when they struggled and then the "AHA" moment.  Being a Principal, getting to know all the students and families and helping teachers be the very best they can be in the classroom and continue to learn themselves.
Tell us about your Hobbies & Interests
I love to experiment with different recipes cooking and baking.  My passion is my garden and also experimenting with different plants, planters and making things especially with concrete for the garden.  I enjoy reading romance novels.  I love taking classes to help me be a better leader and educator.